Launch X431 Pad VII full system diagnostic tool comes with the ADAS calibration function,32 service functions, TPMS service and 8 extended modules functions,
supports online programming.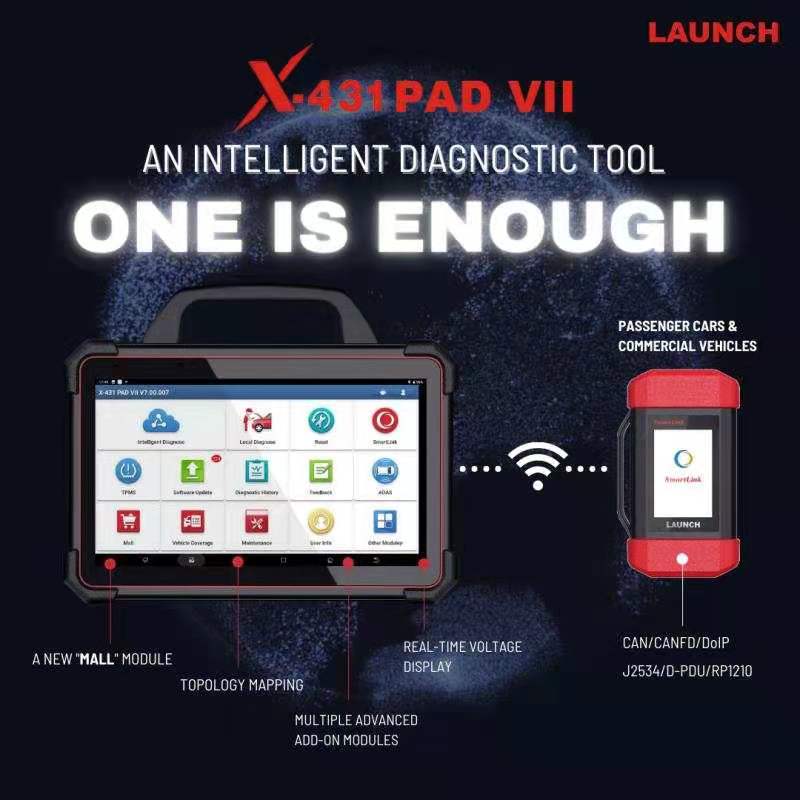 Supports online programming for BMW, Benz, VW, Audi, Seat, Skoda, Porsche, Nissan, Infiniti and many coverage from Smartlink.
New smartlink C VCI powers technician a new diagnostic level without the limitation of diagnostic functions, tools and vehicle types.
feel free to pm me or check at vxdas.com if you are interested in the pad.
vxdas.com supply auto repair tool, software and service!