12-03-2021, 07:15 AM (This post was last modified: 12-03-2021, 08:43 AM by Administrator.)
KESS V2 Master Red PCB EU version no token limited V2.80 Software update!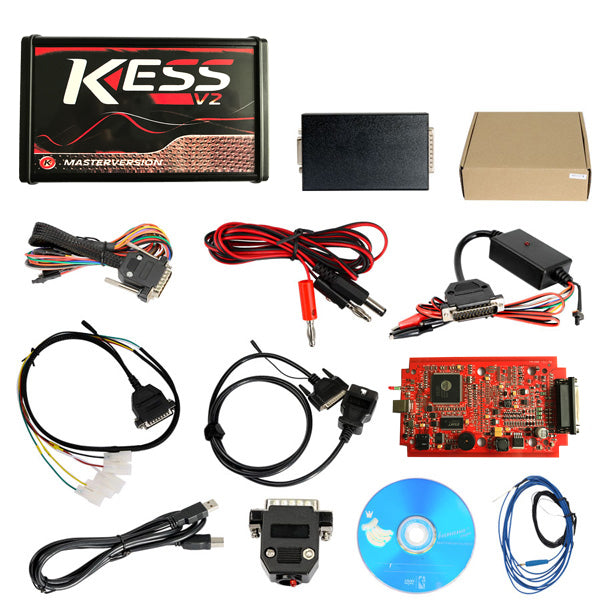 KESS V2 Master V2.80
Software Version: V2.80(Newest)
Firmware Version: V5.017
Update: By link
Support Car Models: For Multi-cars and trucks, no year limited
Support System: Win XP / Win7 32bit, Win 8, etc.
Why get KESS V2 V5.017 Red PCB EU Version
1. Multi-Languages supported: English, German, Spanish, Italian, Portuguese, French.
2. Online operation supported, no tokens limited.
3. KESS Ksuite V2 Ksuite V2.80 Firmware V5.017 cover all major brands and protocols including Line, KAN, EDC17 and MED17 and for Ford J1850.
4. Better performance,function as well as more online protocols supported.
5. Perfect for OBD use,Read and write ECU via OBD2 port directly, no need disassemble ECU from the car, easy to use .
6. No reset button, no USB dongle, no tokens limited and has tested by many users as well as our technology department, 100% workable.
7. KESS Ksuite V2 V5.017 can support cars / trucks / tractors / bikes!  KESS Ksuite V2 supports vehicles accroding to engine. So V5.017 KESS Ksuite V2 can support new vehicles!
PCB Layout
V2.80 Software Link:  
Check more details at vxdas.com or pm me.